Skip to Content
Trusted and Experienced Transmission Repair in Naples, FL
At, AAMCO Naples FL we give our customers in Naples, FL thorough transmission repair. A bad or damaged transmission is among the most serious of problems for any vehicle. The longer you wait to get your transmission fixed, the more costly the problem becomes. We believe in providing expert transmission repair that gets the job done right the first time. We work on foreign and domestic vehicles of all makes and models. Our comprehensive diagnostics ensure a precise repair each time. You can trust us to perform an excellent repair of your transmission.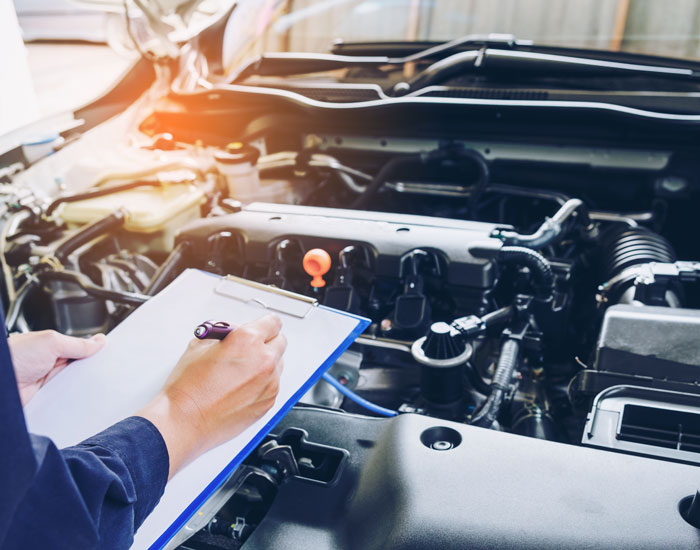 Four Signs Your Vehicle Has a Transmission Issue
Many vehicle owners brush off warning signs of a damaged transmission. Nobody wants to worry about potential problems with their vehicle. Still, we encourage you to bring your vehicle in for an inspection if:
It's leaking transmission fluid
It's slow when shifting from park to drive
Shifting is generally uncooperative and uneasy
It seems to have a "mind of its own" and shifts at will
State-of-Art Diagnostic Test for Your Vehicle
After you detect the signs of a possible transmission issue, it's time to bring your vehicle to the experts for a diagnostic test. Our team uses high-tech diagnostic devices that precisely identify your vehicle's problem. After taking a test drive to get a feel for your vehicle's performance, we conduct a wide range of tests that will determine the exact problem, including:
Shift linkage check
Vacuum connection inspection
Ground and hardness assessment
TV/detent cable linkage inspection
Engine mount evaluation
Axle and shaft check
U- and CV-joints examination
Fluid retention inspection
And more
We Perform Excellent Transmission Repairs
Vehicles have evolved. Luckily, we have, too. Whether your car is a year old or 20+ years old, we have the advanced capabilities to fix any problem facing your vehicle, including problems with your transmission. State-of-the-art technology guides us through every step in the repair process, ensuring a quality transmission repair from start to finish. Bring your vehicle to the experts at AAMCO Naples FL to receive a free inspection.
Get Your Free Inspection Today