Skip to Content
Check Engine Light On? We'll Check it for Free!
Call for a Free Appointment! No Obligation.
High-Tech Repair Meets Down-to-Earth Customer Service
We've given customers excellent auto repair service for over 50 years. Auto repair shops don't last that long without being honest with customers and meeting their expectations. That's why we routinely beat out our competition in the areas of vehicle maintenance and customer service. We understand the frustrations that come with a damaged and malfunctioning vehicle, and we keep that in mind when servicing vehicles with our state-of-the-art technology and friendly, small business mindset. We take the best qualities of a local business and a national chain and combine them for maximum effect. We are the shop customers rely on for excellent service.
Trusted Auto Repair in Naples, FL
AAMCO Naples FL provides the highest quality auto repair in Naples, FL. Signs and symptoms that your car needs repairing are never fun. The endless possibilities of what could be wrong with your vehicle can cause lots of stress, fear, and anxiety in your life. You can rest easy with our expert service. We'll get to the bottom of what your vehicle's issue is by using the latest and best technology to determine the exact cause. Our team of friendly, honest, seasoned professionals will inspire confidence and reassure you that they can get your vehicle back in shape. By choosing us for your auto repair needs, you'll never have to worry about your car again.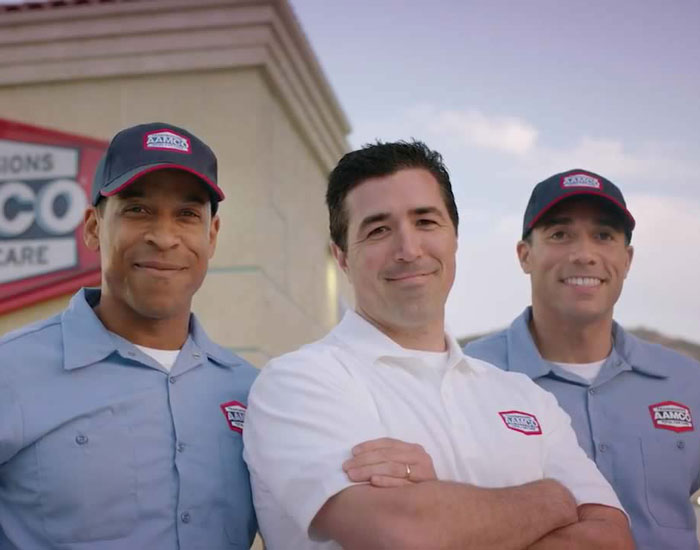 We Offer Affordable Financing Solutions
Offering our customers flexible options is extremely important to us. We strive to provide quality service at the cheapest rates possible. Whether you need a new transmission or a new headlight, we will find the most affordable option for you. We present great financing options for those who qualify and frequent special offers to help you achieve the best payment option for your needs. There's no need to worry about how you will pay for your vehicle repair. We are here to help.
Payment Plans With No Credit Check
Schedule Your Appointment Today!
Book Your Car Repair Service
Phone
Address
3030 Davis Blvd.
Naples, FL 34104
Hours of Operation
Monday: 8:00 AM – 5:00 PM
Tuesday: 8:00 AM – 5:00 PM
Wednesday: 8:00 AM – 5:00 PM
Thursday: 8:00 AM – 5:00 PM
Friday: 8:00 AM – 5:00 PM
3030 Davis Blvd, Naples, FL 34104, USA